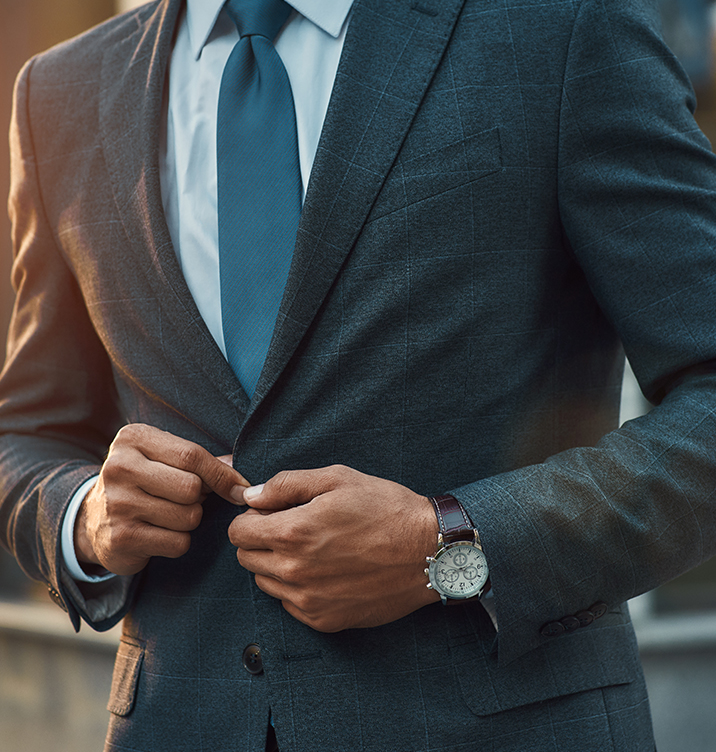 Quality Custom Tailored Jackets
There nothing more versatile than adding a custom, tailored jacket to your wardrobe. It gives you the flexibilty to mix and match different trousers to suit any occasion.
All our jackets are one of a kind, made to exact to your measurements and style choice. As with all our garments, they are beautifully crafted by our highly skilled Tailors.
With a large selection of quality fabrics to choose from, you can rest assured that we will find the perfect one for you.
We ensure all our fabrics stand up to the job which are durable, crease resistant, lightweight and a pleasure to wear.
Tailoring Starting From: $190